New Geeks are joining the revolution all the time. The block is getting quite crowded!
Earlier this month we welcomed Tom and Jonathan, this time we are delighted that Simon and Darren have joined Team Geek. Simon joins us as our Recruitment Geek, leading our expansion by finding new Geeks across the globe. Darren is Your Sales Director for East Lancashire. He's the Geek representing our home turf, so there's no pressure there at all! Please read all about them below and click on the pictures to connect on Linkedin.
Simon is our Recruitment Geek. He's our our Geek getter, our Franchise finder and first port of call for anything recruitment related. Simon is responsible for finding the next generation of Sales Geeks and recruiting them from all across the globe to join our mission to change the sales world. When he's not searching for new Geeks, Simon runs a successful, exclusive taxi firm for 3 local footballers – his sons! His Labradoodle, Barney, keeps him fit and in the outdoors he loves. Simon loves his audible books on personal development, and is always up for a geeky giggle! Geek Value: Always be Learning!
Darren has been in sales for over 30 years and at director level for the last 15, ranging from vice president of global sales, through managing director roles at 2 start ups, taking them from zero to a million sales inside 3 years. Darren loves gardening and crossfit and is a rowing coach, which makes him a lean, green, rowing machine in our book – that's quite an image! As an olympic weightlifting coach too, his commitment to fitness is almost as obsessive as his commitment to the perfect, perpendicular lines of his lawn. So East Lancashire businesses, you need to snatch up Darren before your competitors do, he'll help you clean your pipeline (and more) and he's certainly no jerk! Geek Value: Be Brave
By day Tom worked in advertising sales with some of the biggest hotel brands around from the Four Seasons to Shangri La, providing his demanding clients with sensational customer service and even better ROI. By night Tom was Dean Martin in a successful Rat Pack tribute act. So when he met the Geeks and felt the bells "ting-a-ling-a-linging" he knew (as did we) "That's Amore!" Tom has such rare sales skills that he heads up our own sales function!!! Away from the maddening crowds, Tom loves spending time with his family because he obviously understands that: "You are nobody 'til somebody loves you"
Geek Value: Volare & Change the World
Jonathan has spent the last 6 years at a UK senior management level of a little known company called Tesla - or at least they were when Jonathan quit his safe, secure, successful, job of 17 years to join them. Jon helped them grow to be the number 1 EV market in Europe. He is ideally placed to give your Cheshire business the spark it needs to be successful. On the weekend he coaches his son's football team but doesn't even have his initials on his tracksuit, so we're not sure that counts. He lives with chronic neck pain developed over years of watching his beloved Stoke City. However, there is nothing "long-ball" about Jon's sales tactics.
Geek Value: Get **it Done!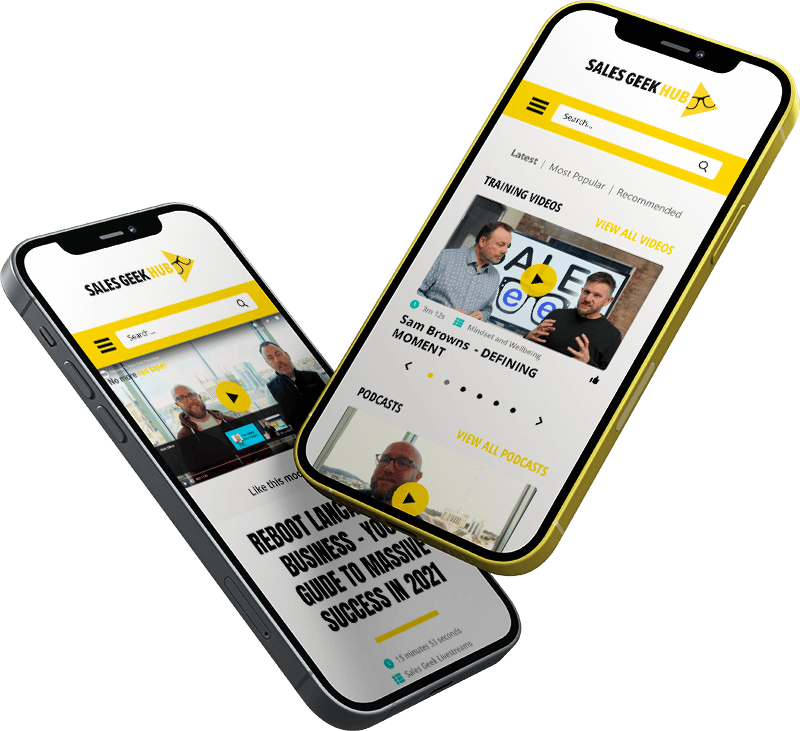 Sales Geek Launch Free Sales Training App
You may have heard we are changing the sales world, again, and this time it's free. We are thrilled to launch the world's first free sales training app. We have revamped the The Sales Geek Hub completely, added hundreds of hours of perfectly formed, short sales training videos from some of the best sales trainers in the business and added in dozens of sensational podcasts with industry leaders. But not only that, The Sales Geek App is a truly global community of Sales Professionals right their in your pocket.
Fancy being a Sales Geek in your area?
CALL JAMES 01254 355 661 or email james@salesgeek.co.uk and we will send you a prospectus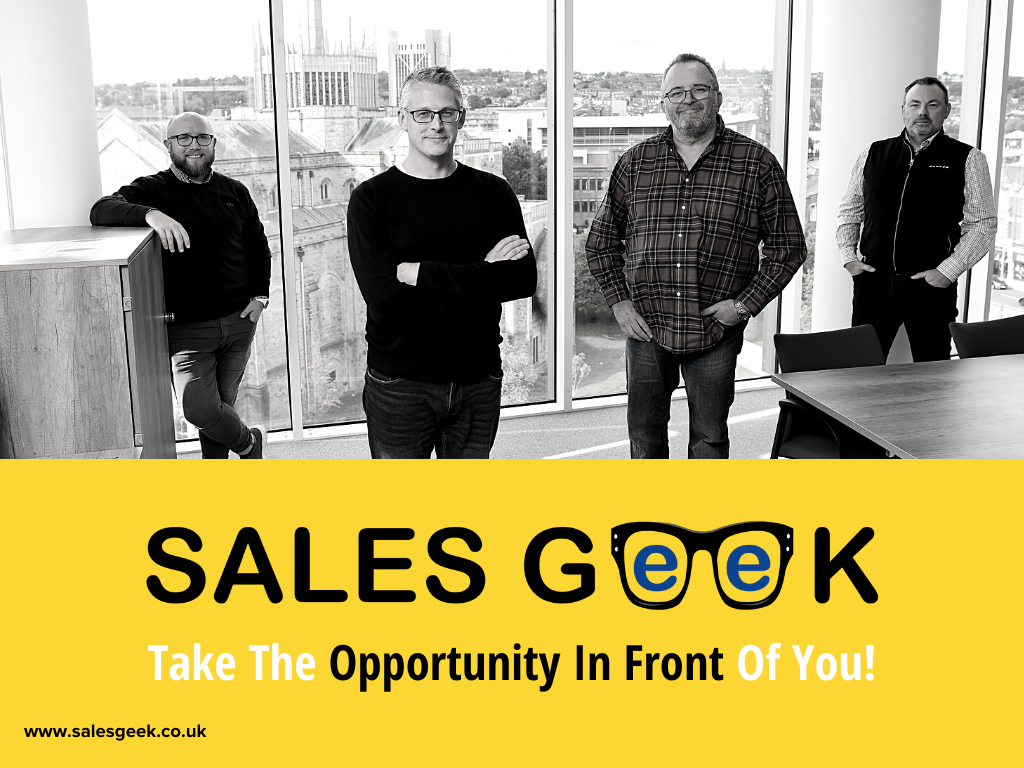 North West Business Insider Names Sales Geek As One of It's 30 Most Exciting Companies