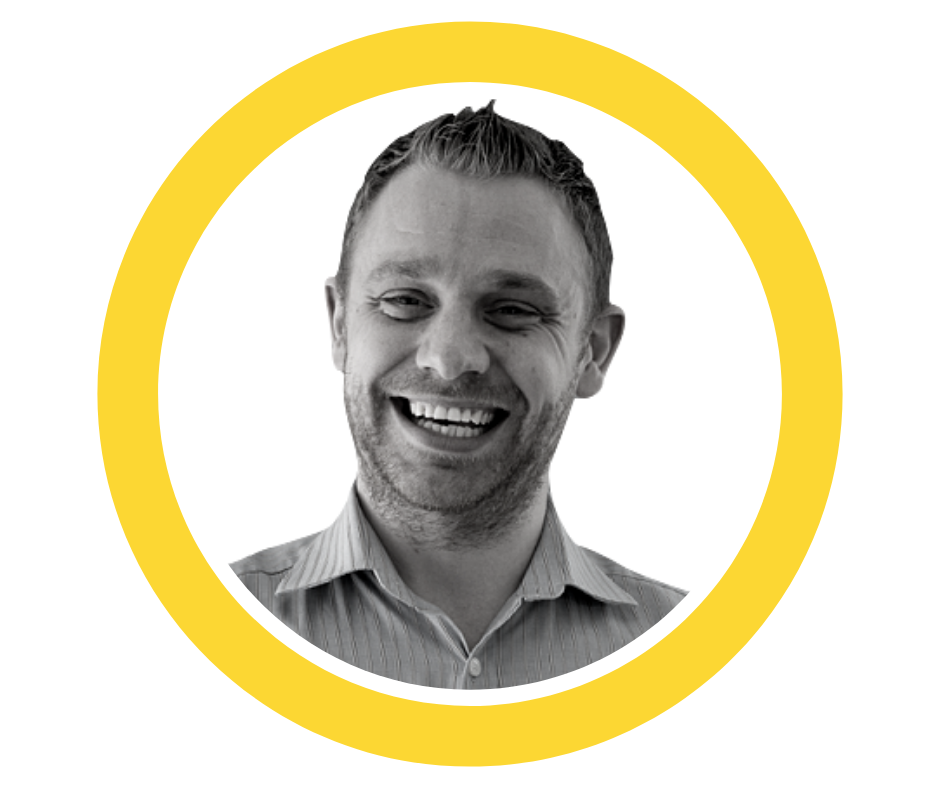 About The Author
Jonathan is our Group Sales Director and an absolute force of nature. So you better hold on tight – if Finchy's on your side things are going to happen fast. He is in the Sales 'A-Team' and loves it when a plan comes together for our clients. He is constantly driving Sales Geek forward and at the weekends he drives his fiancée, Bella to distraction trawling antique fairs like a Geeky David Dickinson searching for the coolest thing possible at the lowest price! What a Bobby Dazzler!
Geek Value: Get shit done
2021: The Road Ahead
A crystal ball would have been a great gift at the start of last year, but would it have made any difference? Learning to adapt, think creatively, respond rapidly are all skills that have been improved in response to the pandemic. January 2021 finds us more prepared, sales muscles toned, skill-set improved, attitudes more determined. Jonathan Finch, Group Sales Director at Sales Geek, looks ahead to what he believes is in store.
Using video in the sales process – still a crucial factor in 2021?
As the global situation unfolded in early 2020, sharp-thinking sales teams quickly embraced the use of video, which became an essential part of the sales process. Fast forward to 2021, and almost 12 months later, it remains a necessity.
Looking to the future, Jonathan is convinced that the use of video is here to stay.
'Video allows you to stand out,' Jonathan insists, 'improving engagement both in the initial contact and the closing stages. Overall, it has proved time and time again to accelerate a sales deal.'
Virtual Selling – the golden key to success?
Covid has changed almost everything, from the way we prospect for potential customers to how we work with existing clients. Virtual selling will continue to be the key, long after the virus ceases to affect every aspect of our lives. There's no going back, both in terms of effectiveness and efficiency.
Will companies continue the trend in favour of remote working?
Covid 19 has forced a change in traditional attitudes towards working from home. The UK's Office for National Statistics showed that almost 50% of adults in employment in 2020 were working from home as a result of the social distancing measures. This number is expected to continue its upwards trajectory over the next 3 years.
Although some business owners are still concerned that, unwatched, the productivity of some employees will suffer, the opposite is in fact true. Productivity and morale increases and happiness, motivation and a sense of freedom are generally stronger among remote workers.
In 2020, the ability to adapt, to consider changes and to act quickly was crucial. Sales organisations made rapid shifts in their methods to take full advantage of more remote methods of communication. Don't expect this to reverse in the years to come, even if the world finds itself free of the virus. Personal contact, when it is possible again, will remain an important part of sales, but it will probably never resume the place it once had, especially when the creativity and technical expertise of the best sales teams can offer the same service remotely.
Can sales teams still build authentic relationships in this new era?
Absolutely! Forming meaningful working partnerships with prospects should always be a priority for sales reps. If we continue to strengthen our personal relationships through video, there is no reason why this cannot become just as effective. Aim to build real rapport and trust in 2021, just as you did in the face-to-face meetings with clients.
So, what are the challenges?
Remote working does, without doubt, pose some challenges, and the solitary working life is not for everyone, especially those individuals who perform better with frequent social contact. The quick banter in the office, the chat in response to an issue, the exchange of ideas over a coffee may be missing, but the opportunity to do all of these things remotely remains just as essential to success.
Businesses and Individual salespeople need to remain on the same track. It's easy to start ploughing your own furrow, eyes down, blinkers on, without giving the rest of the team a glance to check that your straight line is in the same direction as everyone else's.
Supporting those efforts with the right tools will be key. Companies use a wide spectrum of tools to give them a window on what exactly everyone is doing. With remote working, this seems to be the best way, now, to help a team work more productively. Everyone will achieve more when the directives are clear.
Does remote contact between teams and between reps and customers lead to a less personal relationship?
If ever there was a time when empathy and a real effort to understand the situation of others was important, it is in the current climate. One of the core values at Sales Geek is: Geeks care.
'Compassion starts at home. Being a Geek is belonging to a tribe. We look out for each other and that attitude transfers to our clients.'
In 2020, businesses closed at an unprecedented rate. This, alongside significant personal trauma means that a caring attitude in the sales process is absolutely essential and even when Covid becomes less of a factor, empathy will still be important, impacting on the psychological approach needed when dealing with customers.
If your sales practices have been ethical and empathetic and you continue to stay up-to-date with the challenges, you are creating the way to success.
And finally –
The business landscape has changed. How many times has that statement been articulated? Yet it will continue to change – of course it will, it always has! Beyond the reality of 2020, there is a reluctance to plan ahead in the expectation that the best laid plans are pointless as the situation changes so rapidly. Yet planning is still essential as 2021 unfolds. The difference is in the amount of flexibility you can exercise to adapt your plans, alongside the creative thinking needed to remain on top of the game.
'Stay committed to your decision,' Tony Robbins said, 'but flexible in your approach.'
Have an interesting 2021!